at&t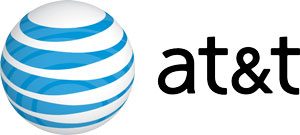 About AT&T
Is your business planning on moving into new markets this year?
Or is your business acquiring new companies and outsourcing it's IT department? Perhaps you are planning for Disaster Recovery and you need a solid plan which requires adding on another data center 100 mile away.
If you THINK NEXT, then you are most likely thinking about evolving your IT infrastructure to address the need for lower costs, scalability and flexibility.
TELEHOUSE and AT&T have created a Partnership which can accommodate your growing needs by adding to TELEHOUSE's 42 data centers globally, TELEHOUSE can now offer and extended domestic footprint of AT&T owned Tier 3, carrier neutral data centers in their own portfolio billed on TELEHOUSE or KDDI paper.
19 NEW locations in some of the hottest markets such as Boston, New Jersey, Chicago, Virginia, Atlanta, Dallas and Phoenix.
Additional Features
Full power of AT&T's network assets and enterprise-class Internet Data Centers – Tier 3
Seamless connectivity to the AT&T network
Comprehensive, 24 X365 Internet Data Center and Network Monitoring
AT&T's 10 years of enterprise hosting experience
Get more information on our partner alliance with AT&T
Contact us