Insight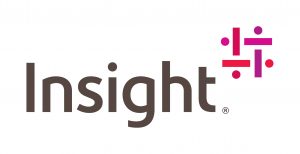 About Insight 
Insight is a Fortune 500 ranked global provider of hardware, software, cloud and service solutions.  With over 6,000 team mates around the world, Insight is a perfect partner for global organizations like Telehouse and KDDI to offer complete IT Solutions to customers.
Together Insight and Telehouse think about the customer holistically.   Partnering with Insight globally, can provide customers with choices of hardware/equipment, to deliver the most appropriate IT solutions.
Insight has the proven expertise to architect, implement and manage the technology needs of today to help transform business for tomorrow.
Insight can help you to migrate and manage your applications to the Cloud.
Cloud Improves Company Performance:
According to Insight, respondents are nearly split when it comes to hybrid and private cloud adoption, while total public cloud usage captures only a fraction of the market:
Hybrid approach with systems hosted in both the public and private clouds (42 percent)
Host most of their systems in a private cloud (40 percent)
Host most in the public cloud (13 percent)
The types of systems most likely to reside in the cloud, include:
Email and communication tools (54 percent)
Billing and invoicing (29 percent)
Business intelligence (29 percent)
Payroll (26 percent)
Customer service (24 percent)
Project management (24 percent)
For more information or a consultation with a Cloud Specialist contact us at sales@telehouse.com
Get more information on our partner alliance with Insight.
Contact us