Telehouse Cloud Link
Your own connected Cloud Exchange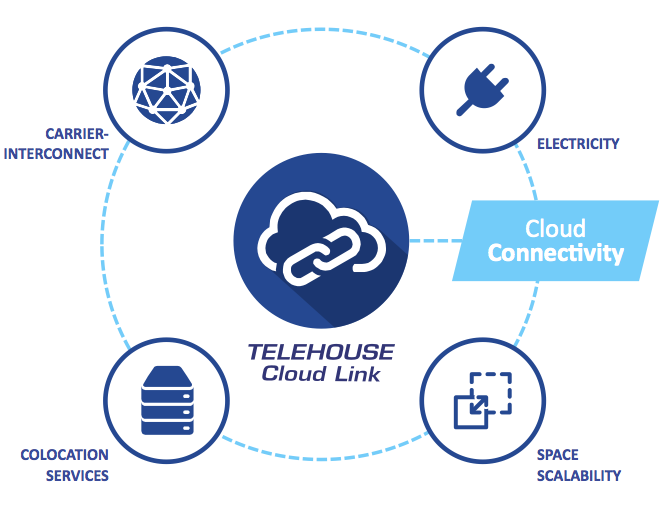 About Telehouse Cloud Link
Many companies need secure, reliable access to one or more leading public cloud services. Telehouse Cloud Link is a multi-cloud network provisioning service, delivering a private connection with predictable and scalable bandwidth between your network and cloud services.
Connect to Microsoft Azure, AWS and Google Cloud and other major providers on DAY ONE.
Leveraging the Telehouse global backbone, we provide connectivity to build your public or hybrid cloud solution.
Cloud Link offers optimal performance, as well as the flexibility of a range of bandwidth options and contract terms.
What Cloud Link can do for you
Telehouse Hybrid Cloud Enablement through Cloud Link offers end-to-end connectivity solutions that simplify, secure, and speed up your global cloud networking and last mile requirements.
Only a single connection to Telehouse Cloud Link is required
Access to multiple CSP's
(planned on roadmap)
Secure, scalable, reliable, fast
and cost-effective
Simple and easy to commission connectivity
Immediacy of access
– bandwidth on near demand
You will have the ability to simplify, secure and speed up data transfer between your network and your cloud services. Through a dedicated online portal, customers can seamlessly provision virtualized private direct connections over a scalable and secure network.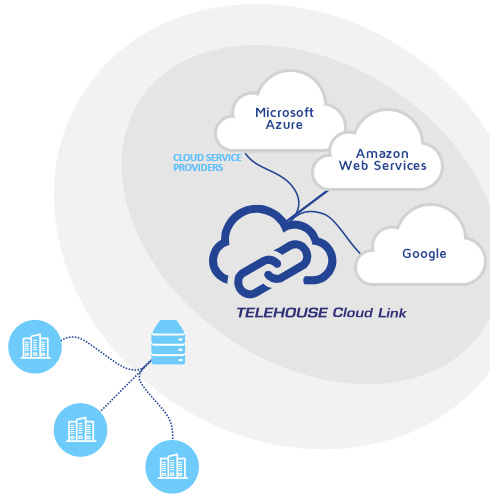 Guaranteed Bandwidth

Bypass the internet for more predictable service. Scale bandwidth as your business demands.
Private and Secure
Direct, private and secure connections to Cloud providers providing peace of mind.
Maximum Uptime

Cloud connections are fully redundant. Telehouse offers colocation uptime SLA's of 99.999%.
Seamless Access

Your dedicated online portal allows you to seamlessly procure and manage access to Cloud providers in real time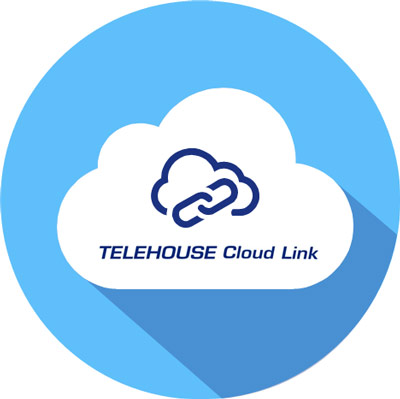 Multi-Cloud

Access multiple Cloud providers through a single connection for greater efficiency.
Customer Management
Single Dashboard

Service Create: Connect to CSP's
API orchestration

Service Management
Trouble ticket

Billing
Transparent usage and downloadable reports
Learn more about how Telehouse Cloud Link can work for you
Contact us