Colocation & Data Center Services
Data can be a company's most valuable asset
We understand our client's information is critical to their business. Data needs a secure, reliable home that can grow as a company grows. For over 25 years, we have been providing the infrastructure for thousands of companies all over the world.
Anticipating our customers' future needs is built into the ecosystem of our Data Centers
With businesses expanding globally faster than ever before, scalability and uninterrupted connectivity are crucial to their growth. With over 40 Data centers globally, our customers stay connected wherever they do business.
Redundant power, seamless interconnection to hundreds of colocation service providers and high security are capabilities our customers have come to expect from us as their data center colocation providers. Even during Hurricane Sandy, Telehouse was one of the few New York Colocation Data Centers providers who stayed up and running.
THINKING NEXT is a driving force at Telehouse
30 years ago, we saw the demand for data storage and management exploding, and built a global Data Center Infrastructure and global colocation facilities. We are pushing these competencies even further in our partnership with AT&T. This gives our customers broader reach across the US, while maintaining Telehouse's rigid quality standards and hands-on management. Through our partnership, we have added 19 data centers to our 3 colocation data center facilities in the US for even faster connectivity in every major city.
What customers expect
Our customers in the IT/Hosting, Media, Network Carriers, Enterprise, Education and Health Care industries can expect 99.999% uptime, strict security, and the highest standards in availability, infrastructure, scalability and customer service. They experience the peace of mind of knowing their data is protected, 24/7/365.
Private Data Center Suites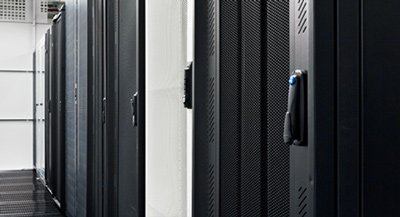 Many companies want a dedicated, customizable, end-to-end Data Center solution. Our global colocation facilities include Dedicated Data Center Suites (wholesale) and the engineers to support your team in design and implementation. Manage your own metered power, environmental controls and connectivity, with a much higher level of privacy, security and flexibility as well as dedicated infrastructure options for maximum control.
Caged Colocation Space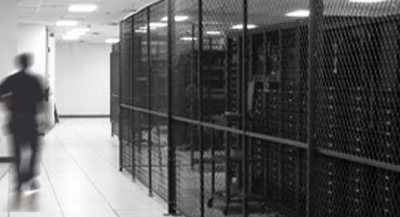 A more private, secure and cost-effective shared space alternative to shared space, Caged Space gives customers the option to securely house their servers within a metal cage. Customer-authorized individuals access the cage via a number of options including key locks and/or access card readers with or without biometric capabilities.
Shared Colocation Space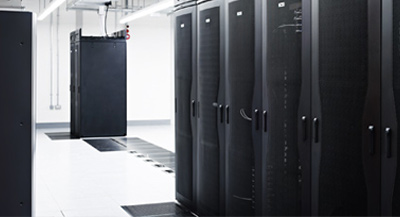 Choose from several data center Colocation services options that work with your needs. Shared Space is a cost-effective solution for housing your IT equipment in individual locked cabinets. Your cabinets, provided by either our company or yours, are accessible 24×7 only to authorized personnel with rigid security.
Partial Cabinet / Rack Unit Space
For customers who want the peace of mind offered by a colocation facility, but don't require a full cabinet or suite, Telehouse Colocation providers offer options ranging from a single rack unit to half or quarter cabinet increments.
Starting small doesn't mean you are locked in – you'll have the ability to expand your colocation space as your needs grow.
Get in touch
Telehouse America's Global Colocation Services Includes:
Scalable Space
235,000 sq. ft. of carrier-neutral colocation space across 3 US Data Centers, with on-demand connectivity to over 40 other Telehouse® Data Centers located around the world
Multiple colocation options
The ability to scale up or down efficiently and cost-effectively
Reliable Infrastructure
N+1 conditioned, uninterrupted power circuits with diverse power feeds
Backup, diesel-fueled generators and battery power, with diesel fuel reserve
VESDA smoke detectors with dry pipe sprinkler system
Gas suppression system (Teleport)
Cooling
N+1, secure climate-controlled environments
Central monitoring of HVAC systems
Connectivity Partners and the largest Peering Network
Access to a carrier-neutral ecosystem of global Tier 1 carriers, ISPs and business partners
Public IP Peering capabilities with NYIIX (NY, LA and Philadelphia)
Numerous regional and local telcom and ISP connectivity options with low monthly cabling fees
24×7 Monitoring, Management & Support
Remote hands included with every trouble ticket or block hours purchase options available
Low response time
999% uptime guarantee
Value-Added, Scalable Managed IT Services
Cloud Computing and Virtualization Services
System, application, database, and hardware monitoring and maintenance
Network configuration and maintenance Services
Dedicated and Shared Hosting Options available.
Disaster Recovery & Business Continuity (DRBCP) Planning and personnel space
Data Storage  variety of on- or off-site backup solutions available
and more!
Security
Layered site security
24X7 manned security
24X7 access to authorized personnel only
Biometric and proximity card options
Cameras with DVD recording
Fire prevention and suppression
Regulatory Compliance
Learn more about Telehouse Data Center Standards
From single racks to private suites, Telehouse can meet your company's unique colocation needs. Get connected globally with a trusted partner on your side.
Contact us